Ellis Creek Farm is a collaboration between the third generation Thorpe family farming at Clifton, and local star butcher Georgie Moleta. Our families have been farming the Pikikiruna Range overlooking Golden Bay for the last 80 years.
Ellis Creek Farm aims to grow high quality food in an environmentally sustainable and ethical manner. We wish to sell the farm produce to people who likewise have an interest in eating local ethically raised food grown in harmony with nature. We aim to encourage more people to consider how their food is produced, and to choose food that matches these ideals. The farm has always been run in a low-intensity way by our parents and grandparents with a strong focus on the wellbeing of the animals. We want to build on this foundation, developing our farming practices with our main goals being healthy contented animals and improving the capacity of the land to sequester carbon, build organic matter, and protect and enhance our waterways. We are continuing to work toward organic and regenerative farming practices.
Our family farm is located on the hills above Clifton and has beautiful views over Golden Bay. The Ellis Creek flows through native bush and via fenced-off watercourses across the farm, and eventually to the sea at Motupipi Estuary. As it runs through the farm it provides sustenance for the soils, plants, animals and the people on the land, which symbolizes our commitment to our core values:
Environmentally sound practices
Healthy and contented animals
Quality nutrient-rich food products
Transparency in all our dealings with customers.
Our family have been farming this land since 1937, when Bob & Phyllis Thorpe bought it from early settler Harry Ellis. Subsequently it was farmed for 50 years by their son Richard and Leentje Thorpe, who are still actively involved on the farm in their eighties. The land was the site of one of the first wineries in New Zealand owned by the Ellis family, which was captured in the well-known Tyree photo, and also depicted as the mural on the wall of the current BNZ bank building in Takaka.
---
News stories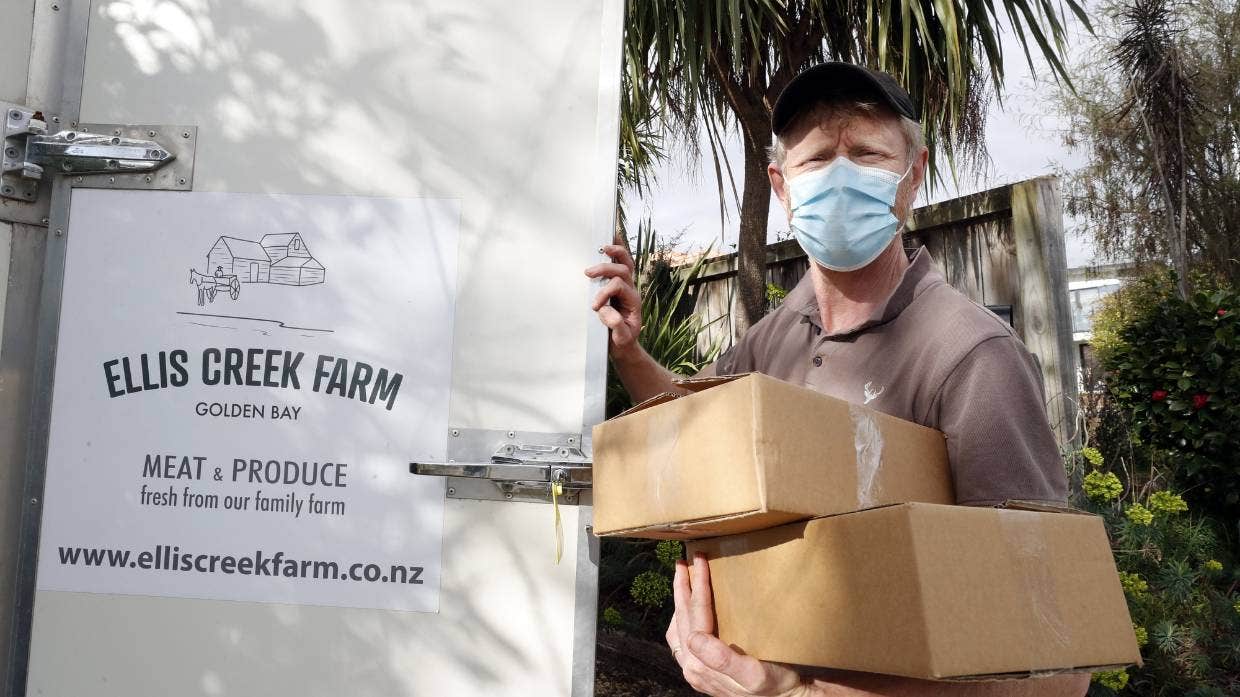 Online sales have leapt for a Golden Bay farm making deliveries of meat, avocados and eggs across Nelson and Tasman district.
Jonathan Thorpe from Ellis Creek Farm was flat out on Tuesday, delivering around 40 orders to homes from Kaiteriteri to Hira, north of Nelson.
Nelson Evening Mail – August 27, 2021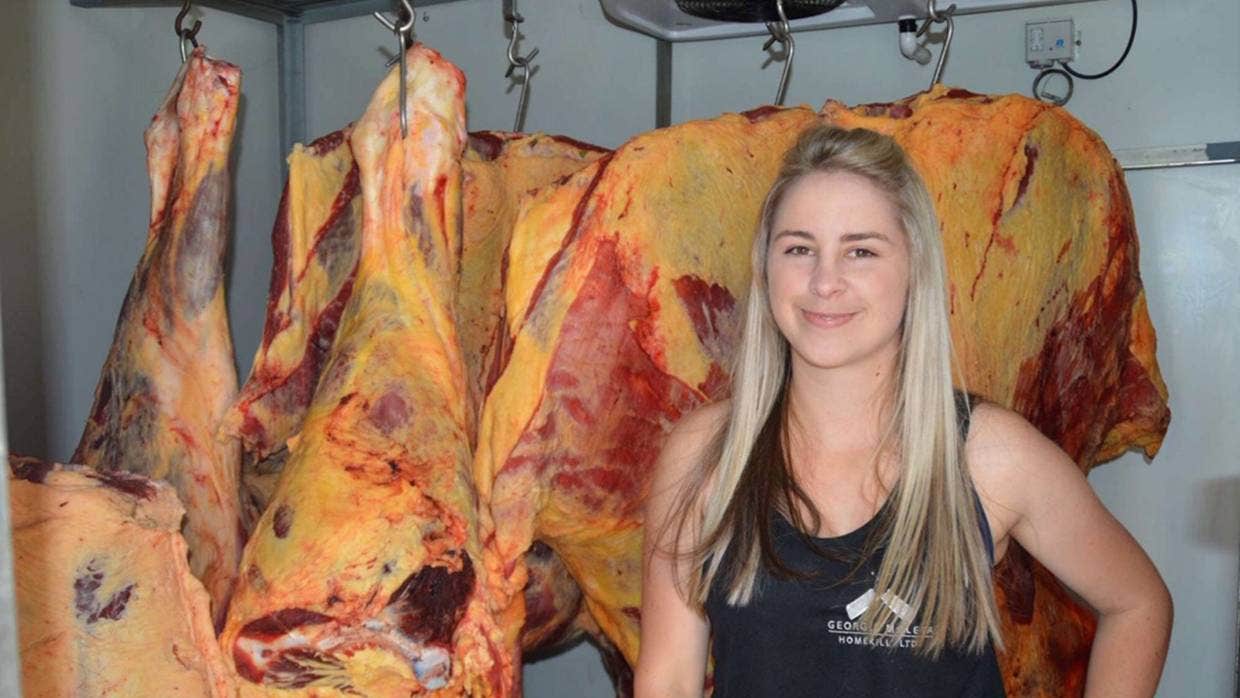 Georgina (Georgie) Moleta, 26, has chosen an occupation not that common amongst 26 year old females.
Processing people's homekill is this qualified butcher's game, and now she's dedicating herself to learning the finer art of charcuterie – the processing of cured meats into everything from bacon, hams, salami and sausages to pate and confit.
…
Ellis Creek's farm-to-fork meats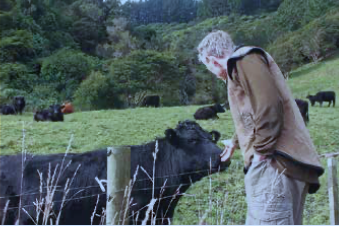 Launched at the 2018 Takaka A&P show, Ellis Creek Farm prides itself in producing the highest quality meat and produce, selling and delivering direct to their customers.
Steak and sausage sandwiches have become a regular Saturday morning treat for those visiting the Takaka market.
---
Instagram Posts