On the Farm
We have had such a lovely week here in the bay with still warm sunny days but feeling the cold at night. The grass is still growing but slowing down as we move into winter. Yesterday we welcomed two beautiful new lowline bulls who were retiring from Lone Star Farms. There is a bit of rumbling going on as they chat to the girls across the fences.
Takaka Market
Yesterday we settled into a new location for our winter market. Many thanks to the folk at The Telegraph for letting us all use their car park, side room and power every Saturday. If you didn't find us today make sure you come another week to enjoy our yummy sausage or steak BBQ sandwiches!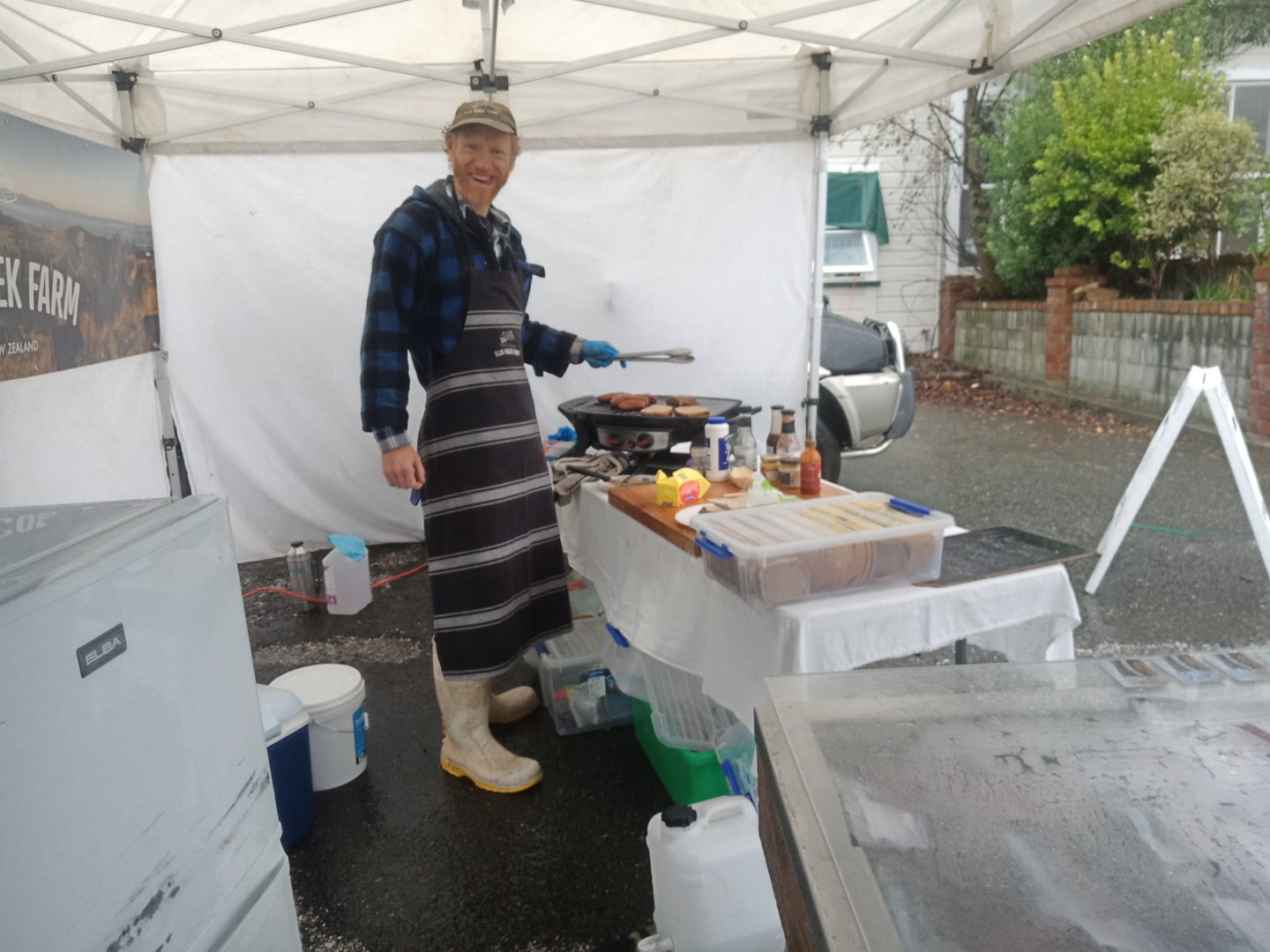 Food Security
Last weekend Andy took part in a panel discussion at the sustainable living fair on food security for the Bay. One thing that came out of it was the importance of a regular local customer base. for small (food) businesses to remain viable, especially through the winter.
So thank you all for your loyalty, your orders and your support at the market! We're intending to continue growing meat for local people, and hope that we are delivering a product that you enjoy! (and if you do ever have a complaint, or feel that something could be improved, please do get in touch as we'd love to hear your feedback)
Ellis Creek Deliveries
On that note, about delivering the best meat we can, we need to call on your understanding in the next couple of weeks. We are out of prime steaks at the moment, as we wait for the next animals to come through.
We do have quite a range of roasts, slow cook options, mince, patties and sausages in our freezers and chilled schnitzel, corned beef and shin.
There are still lots of Avocados on the trees but we are low on eggs as we wait for some new pullets to start laying. Our old hens have retired to happy homes scattered around the Bay.
We will be delivering boxes to the Bay and Nelson this week but will take a break the following week as Andy and I have a holiday down South.
---
Have a Safe week
Rose and Andy and the Ellis Creek Farm Team