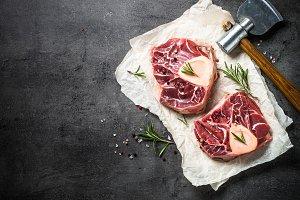 Osso Buco is the shin bone. Strong muscles full of tendons. It requires a long slow cooking to soften the tendons and release the rich flavour. This traditional recipe uses herbs and tomato to bring out and enhance the rich beef flavour.
---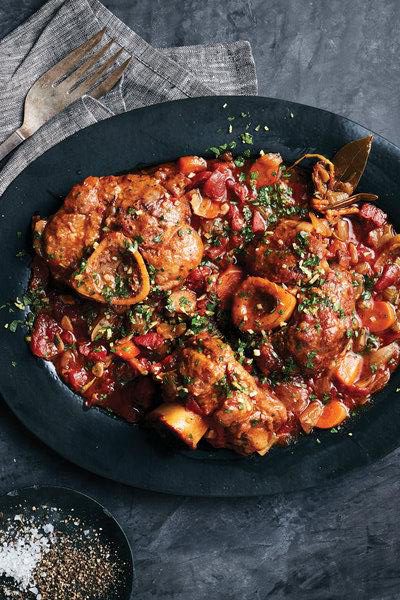 Shin on the Bone - Osso Buco
A deliciously rich and tender beef dish - slow-cooked for maximum flavour
Ingredients
500

g

Osso Buco

750

ml

Red wine

2-3

l

beef or chicken stock

1

bunch

Rosemary

1

bunch

Thyme

3

Tbsp

Garlic, minced

1

Onion

1/2

cup

Celery, diced

1/2

cup

Carrots, diced

6

Tbsp

Tomatos, diced

1

Tbsp

Tomato paste
Instructions
In a bowl mix rosemary, thyme, garlic, and 2 Tbsp olive oil.

Rub herb mixture all over osso buck and leave to marinate overnight
Next Day...
Pre-heat oven to 160 degrees

In pot on high heat add olive oil then osso buco, brown evenly. Then remove and place to one side.

In the same pot, add onion, celery, carrot, and remaining marinade. Cook until tender and caramelised, then add red wine and cook until almost dry.

Add tomatoes and tomato paste and then put into oven proof dish with osso buco and add stock to cover bone.

Place in oven for 4 hours until osso buco is falling off the bone.

Remove meat, strain liquid and reduce.